Personal & Companion Care
Our dedicated professional caregivers provide social support and attentive at-home care for adults who need assistance with a wide range of daily tasks.

What Is Companion Care?
Companion care services focus on meeting patients' social needs while ensuring their homes are safe, clean, and comfortable. Our licensed caregiving professionals help patients transition into senior living, transition out of a skilled nursing or rehabilitation facility, and live life to the fullest in a familiar environment. We tackle day-to-day tasks while helping patients feel respected and valued.
Who We Help
The Care Options for Kids team delivers the same level of trusted, exceptional care for adults that we've always provided for kids. Our staff of private duty nurses have a wealth of experience in working with adults of all ages, supporting patients through authentic, meaningful companionship and consistent social interaction.
We have experience caring for patients with many complex conditions, including:
Alzheimer's and dementia
Respiratory conditions
Heart disease
Cancer
Mobility-limiting conditions

How We Provide Care
Our compassionate nursing professionals are well-versed in patient-centered care and can tailor plans to each patient's needs and preferences. We offer several one-to-one, in-home companion care services and therapies, including:
Assistance with bathing, toileting, and dressing
Ambulation and transfer services
Meal planning and preparation
Companionship during leisure activities, such as games and reading
Direct medical assistance to avoid unnecessary hospital visits.
Our Difference
Thanks to our investment in cutting-edge research and our commitment to empowering our care providers, we confidently deliver the highest quality of personal and companion care. We strive to help patients and their loved ones lead more fulfilled and meaningful lives in three key ways:

Respite for Primary Caregivers
Our skilled nursing professionals provide care and companionship so loved ones can catch up on other tasks or take a much-needed break.

Safety and Medical Support
We help keep patients' homes clean, organized, and free of potential hazards. We also monitor vitals so we can deliver additional medical care when patients need it, preventing unnecessary hospital visits.

Authentic Companionship
Social support is vital to health and well-being. Our care team is excellent at connecting with patients of any age, keeping them socially active by trading stories, engaging in fun activities, and bonding over shared interests.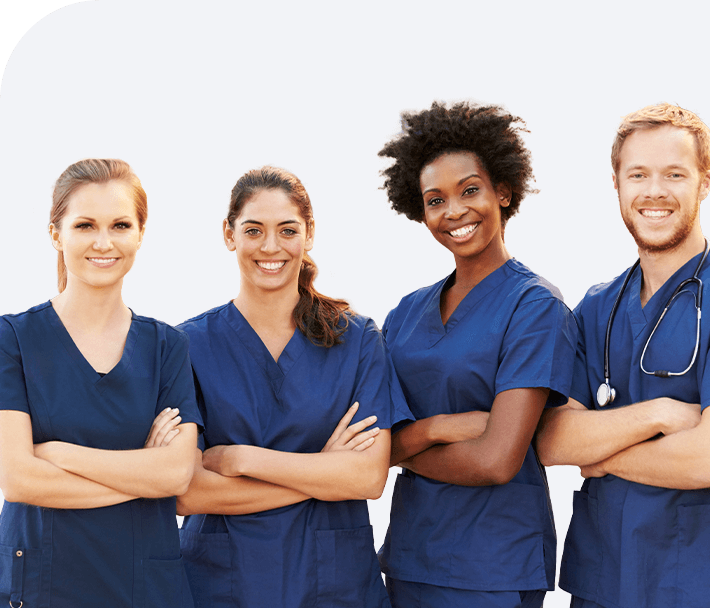 Join Our Supportive Team
As a clinician-led organization, we know the challenges professional caregivers often encounter. To overcome these hurdles and ensure we deliver the best quality care, we offer a collaborative and supportive working environment and provide all team members with ongoing education and professional development resources. We believe that genuine human connection is as vital to patient well-being as it is to caregiver satisfaction, which is why we are committed to fostering a culture of respect, inclusion, and trust.
Our Locations
We are proud to usher in a new era of personal and companion care across the U.S. Learn more about our locations in Colorado, Texas, Florida, Arizona, Nevada, and Oregon.
Your Story With Us Starts Here
Get Care for Today
We offer care for children and adults of all ages. Learn more about our individualized personal and companion care services.

Join Our Team
Join our growing team of compassionate care providers. Discover open career opportunities.