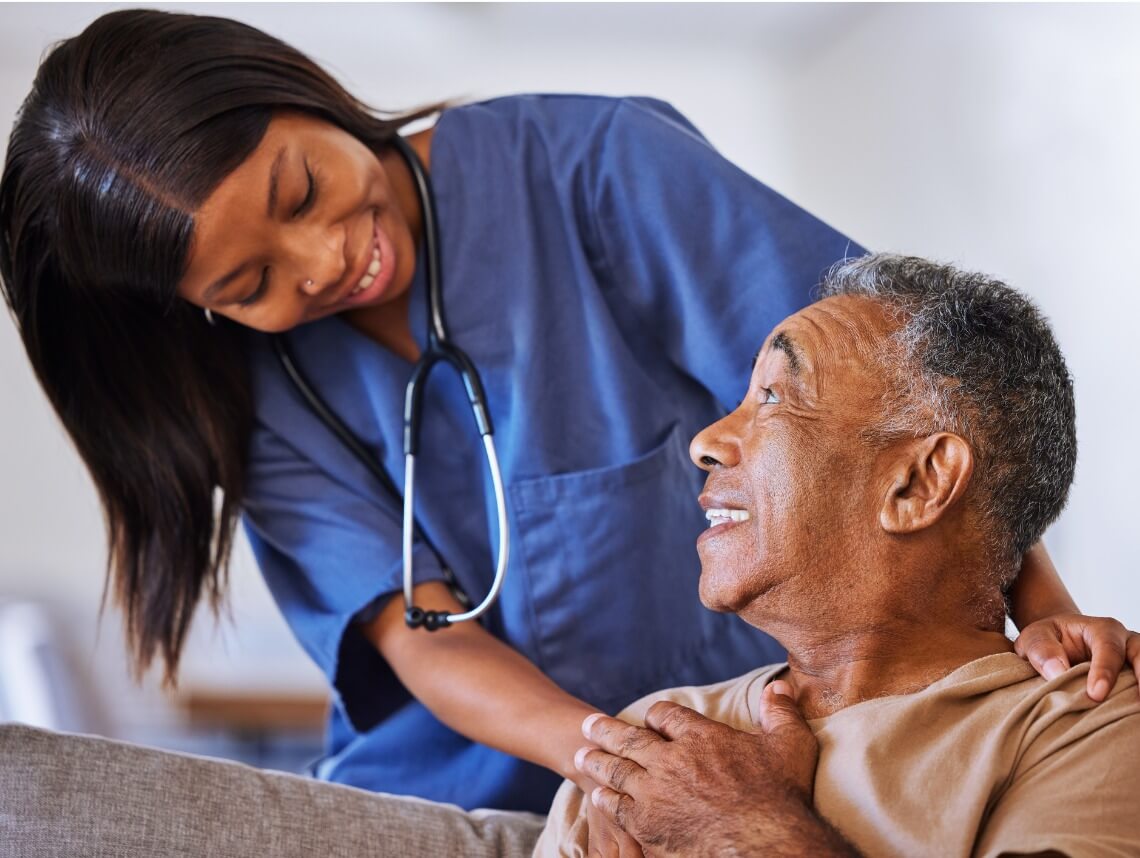 Have you considered becoming a nurse? Nursing is a job that can be a rewarding and fulfilling career choice for almost anyone. Yes, it is hard work, but with the right attitude and dedication, you can be in a line of work that genuinely helps people and provides a stable livelihood with growth potential for you and your family.
This guide to the biggest and best perks of being a nurse can help you decide if this career path may be right for you.
The 10 Best Perks of Being a Nurse
Everyone who becomes a nurse does so for different personal reasons. But here are some of the most common perks of the job that nurses consistently report enjoying.
1. Helping People Every Day
For many nurses, the best thing about the job is knowing you're making a difference. In countless healthcare situations, nurses are the primary caregiver. They are the ones who hold patients' hands when they are sick, scared, or in pain. They are the ones who help educate them about their condition.
One of the most critical roles a nurse plays that of being a patient advocate. This means ensuring that patients are heard and understood throughout their care and that their treatment is genuinely helping them. Nurses who understand this part of the job and have dedicated themselves to being the best nurse possible can find deep satisfaction from their positive impact on people's lives.
2. Comfortable and No-Fuss Work Clothes
Scrubs are arguably the most comfortable work attire available! Unsurprisingly, most health professionals wouldn't trade them. And unlike other professions, where you can regularly expect to update your wardrobe and worry about what to wear for a specific meeting or event, nurses may only have to choose what color scrubs to wear on a given day.
If you're someone who doesn't want to fuss over outfits and wants to wear something comfortable and functional, count wardrobe as a seemingly small but significant perk of nursing.
3. Great Pay and Benefits
The ability to make a good living as a Nurse is still a real plus. According to the US Bureau of Labor Statistics, the median pay for registered nurses (RNs) in 2021 was $77,600 per year. Nurses also typically enjoy robust benefits packages, including health insurance and paid time off, depending on their employer.
Nursing can be a viable way to support yourself or your family in an increasingly turbulent economy compared to many other professions.
4. Growth Opportunities
No matter your specialty or where you work, there are many ways to grow as a nurse. From learning new skills or obtaining specialty certifications. Nurses can return to school for an advanced degree, like a nurse educator, become supervisors and specialists, or study to become an advanced practice nurse, such as a nurse anesthetist, nurse practitioner, or nurse midwife. Nurses can start from any experience or background, learn what they love and are good at, and grow their careers accordingly.
5. A Transferable Set of Skills
Some nurses decide to be nurses all their lives, while others decide that nursing may be one stop on their career pathway. For example, nurses can go to medical school and become doctors, nurses can go to law school and become lawyers, and nurses can get a Masters in Health Care Administration and become hospital administrators, just to name a few.
In these cases, nurses can use the skills and experience they learned. From learning about anatomy and clinical experience to working with many people to staying calm and organized in a fast-paced environment, employers love to see nursing on a resume.
6. You Can Work Anywhere
Some professions or industries may be tied to a particular location. You may consider energy jobs tied to Texas, finance jobs in New York, and tech jobs in California. With health care and nursing, there is not a single place in the country and few places in the world that don't need nurses. If you want to travel or don't know what the future holds, nursing can be for you.
If you wish to become a travel nurse and work in many different places, or your spouse's or partner's job has a high chance of transferring, nurses can rest assured that they can find a job anywhere.
7. Multiple Pathways to Becoming a Nurse
Another great thing about nursing is the multiple points a person can take to enter the profession.
Many nurses transition from being a certified nursing assistant (CNA) to becoming a licensed practical nurse (LPN) or RN through a bridge program. Other nurses, for example, start four-year bachelor's programs at colleges and universities right after they finish high school. It is also quite common for people making career changes to attend school part-time while still working in their old job.
Finding a pathway into nursing is possible regardless of your current situation or profession.
8. Job Security
In a rapidly changing and volatile economy, there is every indication that nurses will continue to be in demand for a long time. As the population ages, not only will more nurses be retiring than ever before, but a growing number of people will need healthcare services from nurses and other professionals. And even though the technology is changing and phasing out many jobs, nurses' skills, mobility, and flexibility are almost impossible to duplicate through current technology.
If you become a nurse, you can be confident working in a secure and future-proof profession.
9. Flexible Schedules
While you may not be able to choose your schedule from year one of being a nurse, the sheer variety and volume of nursing jobs mean an opportunity to find a niche that meets your ideal scheduling needs. Nurses can work days or nights, weekdays or weekends, three, four, or five days a week, depending on their work environment and specialty.
Some nursing positions offer a steady Monday to Friday-nine-to-five schedule, while others allow you to pick up shifts as needed. For example, home health nurses enjoy some of the most flexible schedules, with part-time, full-time, or as-needed work to fit nearly any possible schedule.
10. Almost Unlimited Options for Specializing
The first thing many think of when they think of nurses is a hospital or nursing home nurse. But nearly unlimited specialties within nursing offer the opportunity for anyone to find their niche.
Nurses can become medical-surgical nurses who assist surgeons in operating rooms and surgery centers. Trauma and critical care nurses work in emergency rooms and intensive care units as part of tight-knit teams in high-pressure situations. Nurses can work in physical therapy, elder care, hospice care, pediatrics, schools, clinics, and people's homes.
Home health is popular for nurses who love one-on-one care, independent decision-making, and flexible schedules. Home health care nurses work right in the home, helping meet various care needs to support patients and families.
Contact Care Options for Kids for Home Health Care
Our home health care nurses work one-on-one with clients in the comfort of their own home. We are always looking for loving and competent nurses to provide customized care for families — from a few hours a day to around-the-clock supervision. We value our nurses' health and well-being and understand your vital role in caring for our clients. PPE is provided in each home – including masks, gloves, and hand sanitizer. We follow CDC guidelines to ensure you, your client, and your family stay healthy.
Applying for a position with Care Options for Kids is quick and simple. Our online application process is straightforward and effortless and eliminates the need to come
into a local office. Our approach is virtual and can be completed at your convenience. Until you are ready to meet with our Director of Nursing, your application, resumé, license, CPR card, and other credentials can all be quickly uploaded online. We make it as easy as possible to join our team. Call today at (888) 592-5855.
Subscribe to Updates here