In-Clinic ABA Therapy
If your child is on the autism spectrum, they may benefit from in-clinic applied behavior analysis (ABA) therapy, a treatment method used to build important life skills that can improve their developmental trajectory.

Help Your Child With Autism Thrive
In-clinic ABA therapy helps your child learn how to thrive outside of their home by applying their skills in a clinical or school setting. Our Board Certified Behavior Analysts, Registered Behavior Technicians, ABA Therapists, and Speech-Language Pathologists will help your child learn positive behaviors with evidence-based interventions rooted in our understanding of how behavioral development influences actions. This method enables your child to create a healthy routine and adapt to real-life situations.
In-clinic ABA therapy is beneficial because it teaches your child practical skills like adapting to different environments, building relationships, and achieving increased independence. A clinical setting allows for increased collaboration with your child's teachers and other pediatric specialists.
Who Does In-Clinic ABA Therapy Help?
In-clinic ABA therapy is used to treat autism spectrum disorder (ASD) and other behavioral conditions, including attention deficit hyperactivity disorder (ADHD), obsessive-compulsive disorder (OCD), and post-traumatic stress disorder (PTSD). We work with children ages birth to 12 years to help them learn age-appropriate behaviors that allow them to effectively participate in more activities and experiences.
In-clinic ABA therapy programs are individualized to accommodate your child's personal goals and skill level. Our therapists may work with your child to build skills in areas such as:
Language and communication
Self-care and personal hygiene
Learning and pre-academic skills
Play and socialization skills (ability to observe and participate)
Task management skills (ability to prioritize tasks, break projects into small steps, and see things through to completion)
Coping skills (ability to keep calm, establish a routine, etc.)

How Our In-Clinic ABA Therapists Help
Our in-clinic ABA therapists will evaluate your child to determine what skills and behaviors need to be nurtured. Then, they'll develop a treatment plan in collaboration with your child's other healthcare providers based on their individualized goals.
Positive reinforcement and antecedents are the most common techniques used in ABA therapy. Positive reinforcement works by rewarding your child for exhibiting a beneficial or goal behavior. Their therapist may give them praise, a toy, extended playtime, or another treat to prompt them to associate the positive behavior with joy. Antecedents are used to help children and their caregivers understand the triggers behind their behavior and link them to the correlating consequence. This encourages your child to learn how to make positive decisions when they recognize a given emotion. The techniques can complement each other and may be reinforced in out-of-clinic settings.
Examples of positive outcomes of pediatric ABA therapy include:
Actively participating in play and socialization
Creating age-appropriate self-care routines and habits
Effectively communicating their needs
Clearly and specifically asking for something
Increased ability to focus in school and other learning environments
Reducing challenging behaviors
Managing emotions to make tantrums and outbursts less frequent
Our Approach
Care Options for Kids believes in bringing families and pediatric ABA specialists together to nurture all aspects of the child's wellbeing. Our leading pediatric specialists are committed to providing the best in-clinic care that empowers children to reach their greatest potential.

In-Clinic ABA Therapy
We provide in-clinic ABA therapy to expand your child's comfort zone and help them learn how to apply positive behavior in new environments.

Customized Therapy Plans
Every child is unique, which is why our ABA therapy service is not a one-size-fits-all approach. Our specialists customize plans based on each child's needs and employ a variety of ABA tactics to help them reach their goals.

Compassionate ABA Therapists
Our skilled ABA therapy team forms trusting bonds with our children and is committed to achieving positive outcomes.

Bilingual Staff
Bilingual therapists and trained interpreters are available to children with Spanish-speaking families to ensure culturally and linguistically competent remediation.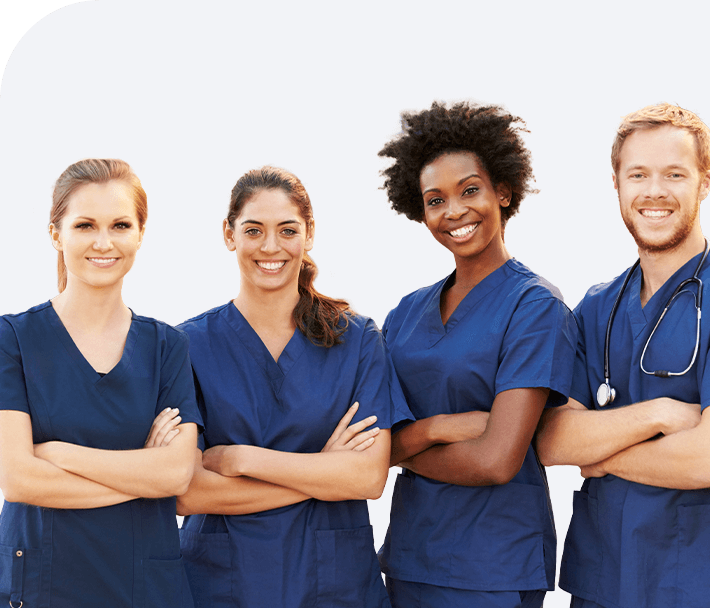 Join Our Team
We know that trust and consistency yield the best results. That's why we empower our clinicians to build relationships with the families we serve and form meaningful connections rooted in mutual respect, support, and a shared dedication to each child's success.
Our team works to transform the lives of children and their families every day through extraordinary care. We honor their impact by providing them opportunities to develop their careers, pursue fulfilling work, and achieve a healthy work-life balance.
Our Locations
We currently offer ABA therapy in Texas. Explore our providers to find ABA therapy for your child at the location nearest you.
Your Story with Us Starts Here

Get Care for Your Child
Find care from a compassionate ABA therapist to improve your child's communication skills and set them up for long-term growth and success.

Join Our Team
Seeking an opportunity to make a difference in the lives of children while working in a compassionate and engaging culture? Explore our career openings.