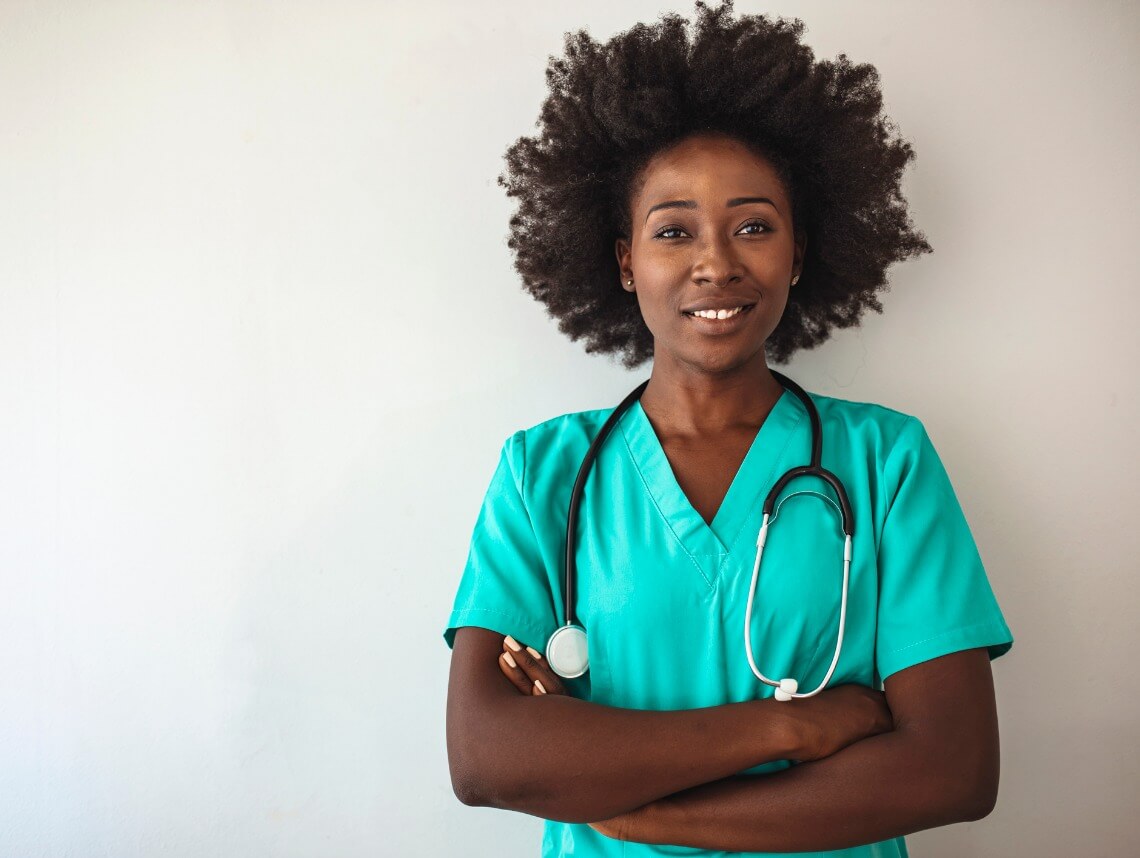 When it comes to the hustle and bustle of nursing, it's important that your attire gives you the comfort and flexibility you need to care for your patients. Scrubs that are tight, itchy, or lack pockets can be more trouble than they're worth. That's why having the right scrubs can make all the difference in your day — especially after a 12-hour shift. But, if all scrubs generally look the same, how can you be sure that the ones you purchase are the best?
What to Look For in Scrubs
In order to figure out what constitutes the best, we analyzed various brands in the market and found that the ones preferred by nurses all had a few categories in common. These categories include:
Comfort
Durability
Features
Price
The 5 Best Scrubs for Nurses
1. Dickies
Dickies provides work attire for a variety of industries — including medical and healthcare. They offer scrubs for both men and women and specialize in durable and cost-effective clothing.
Comfort
Most of Dickies' scrubs are made from polyester with a small percentage of spandex. This improves the flexibility of their scrubs and also boosts durability. The material feels more lightweight than typical scrubs, but this can also be a turn-off to some nurses.
Durability
The material used to make Dickies' scrubs is wrinkle-resistant and easy to clean. You can wash these scrubs without fear of shrinking or fading. And, each shirt and pant is carefully stitched, so you won't have any loose strings to worry about.
Features
Depending on the style of shirt or pants, Dickies offers scrubs with a fair amount of pockets. While some shirts only offer one or two pockets, their cargo pants typically feature four to six — giving you plenty of storage space. Dickies also offers a variety of colors to choose from. Whether you're shopping for their basic style or looking at a more unique design, their scrubs come in at least five different colors/patterns.
Price
Dickies is known for its competitive prices. Regardless of gender, you can expect to pay anywhere from $10 – $40 each for their scrub tops and bottoms. That means for an entire outfit, you're only looking at $20 – $80.
2. WonderWink
WonderWink designs scrubs that fit every nursing and health care professional — regardless of body weight, shape, or size. They offer styles for both men and women with the goal of ensuring comfortability all day long.
Comfort
WonderWink offers scrubs crafted from a blend of cotton, polyester, and spandex to keep you cool throughout the day. And, similar to Dickies, the polyester and spandex combination boosts flexibility and durability.
Durability
Since these scrubs are made from cotton, the material is a bit thicker than other options on our list, but the heavier material doesn't trap heat. This means that for a thicker, more durable material, you can still remain cool throughout your shift. And, because WonderWink makes scrubs for every body shape and size, you'll never have to worry about scrubs that fit too tightly or sag.
Features
In addition to providing scrubs for plus-size and petite individuals, WonderWink offers styles that fit your needs — from a breast pocket that zips closed to multi-pocket tops and bottoms. Plus, each top features a loop in the back, so you can easily hang your scrubs in a locker. Depending on the style, each top and bottom comes in a variety of solid colors, but only a few collections have different patterns.
Price
WonderWink ranges from $15 – $35 for tops and bottoms for both men and women, but additional charges may be added for plus or tall sizes. While WonderWink isn't the most expensive option on the market, it's not the cheapest either.
3. Just Love Fashion
Just Love Fashion features two lines for healthcare professionals — Just Love Women's and Just Love Men's scrub. They pride themselves in creating pieces that you won't want to take off. In fact, many nurses recount these scrubs as feeling more like pajamas than workwear.
Comfort
These scrubs are possibly the most comfortable on the list. Not only are they soft on the skin, but they're made up of cotton and polyester to keep you cool throughout the day. And, with a functional drawstring and elastic band, you can adjust the pants for a great fit at the hips.
Durability
Just Love Fashion scrubs are designed with double stitching to keep your scrubs from coming unraveled. They're easy to clean and won't shrink, fade, or run color in the wash. While the cotton material can make these scrubs wrinkle, following the wash instructions can help keep wrinkles to a minimum — even without ironing.
Features
Regardless of which style you get, Just Love Fashion designs scrubs with up to six pockets — with some tops including three pockets. This means you can free up your hands and leave storage to your scrubs.
Price
Unlike other brands, Just Love Fashion sells their scrubs as a set, meaning you'll get the top and bottom for a single price. Their scrubs come in a variety of solid colors and range from $15 – $30. The only downside is if you're a different size on top than on the bottom, then you may need to order them individually, which can raise your price.
4. Cherokee
Cherokee makes uniforms specifically for the medical and healthcare industry. They specialize in luxury scrubs for both men and women. Cherokee focuses on bringing fashion to your workwear without sacrificing the functionality required to do your job.
Comfort
Cherokee designs scrubs that are both flattering and ultra-soft. They're made from a mixture of polyester, rayon, and spandex to create a fabric that is stretchy, durable, and machine washable.
Durability
The material used to make Cherokee scrubs is wrinkle-resistant and designed to fit the body better. With sturdy stitching and reinforced stress points, these scrubs are long-lasting and dependable.
Features
Cherokee offers different styles of tops — from the classic v-neck to zip-fronts. And, their bottoms range from luxury joggers to the classic scrubs. Some styles, however, don't offer as much pocket real estate as others. Regardless, these luxury scrubs come in a variety of mature colors and various designs to add personality to your work shift.
Price
Cherokee scrubs can only be purchased in-store or through third-party sites — such as Amazon. This luxury brand ranges from $15 – $50 each for tops and bottoms.
5. ScrubStar
ScrubStar is a Walmart exclusive product. As such, the brand provides great value, easy care, comfortable fit, and a premium style. They're available at all Walmart Superstore locations, but stock and patterns may vary on location.
Comfort
ScrubStar fabric is a combination of polyester, cotton, and spandex. It's comfortable to wear for long periods of time and keeps you cool throughout your shift.
Durability
Similar to other brands, ScrubStar offers a durable scrub that is easy to clean, machine washable, and designed to last. However, they can shrink if not properly washed, and the colors may fade after a year of use.
Features
Unlike other brands, Scrubstar doesn't have as many pockets. However, the tops typically feature one breast pocket — with some styles featuring two additional pockets — and the pants have two pockets.
Price
While ScrubStar may not have all the bells and whistles of the other brands, it's still a very durable and comfortable scrub for an exceptional price. The tops and bottoms each range from $10 – $25, and they come in a variety of colors and fun patterns.
Do you agree with our list? Let us know what brand of scrubs you wear in the comments below. Or, give some of these a try and let us know what you think.
Contact Care Options for Kids for Pediatric Nursing Jobs in Florida
Are you looking to become a pediatric nurse? Care Options for Kids can help. We are currently looking for compassionate and nurturing Pediatric Licensed Practical Nurses (LPNs) or Pediatric Registered Nurses (RNs) in various locations across Florida. Care Options for Kids specializes in one-on-one hourly pediatric care in the home. We offer on-the-job training, full benefits, flexible schedules, PTO, and more benefits.
If you or a loved one are considering a career in Pediatric Nursing in Florida, contact Care Options for Kids. Apply online or call today at (888) 592-5855.
Subscribe to Updates here