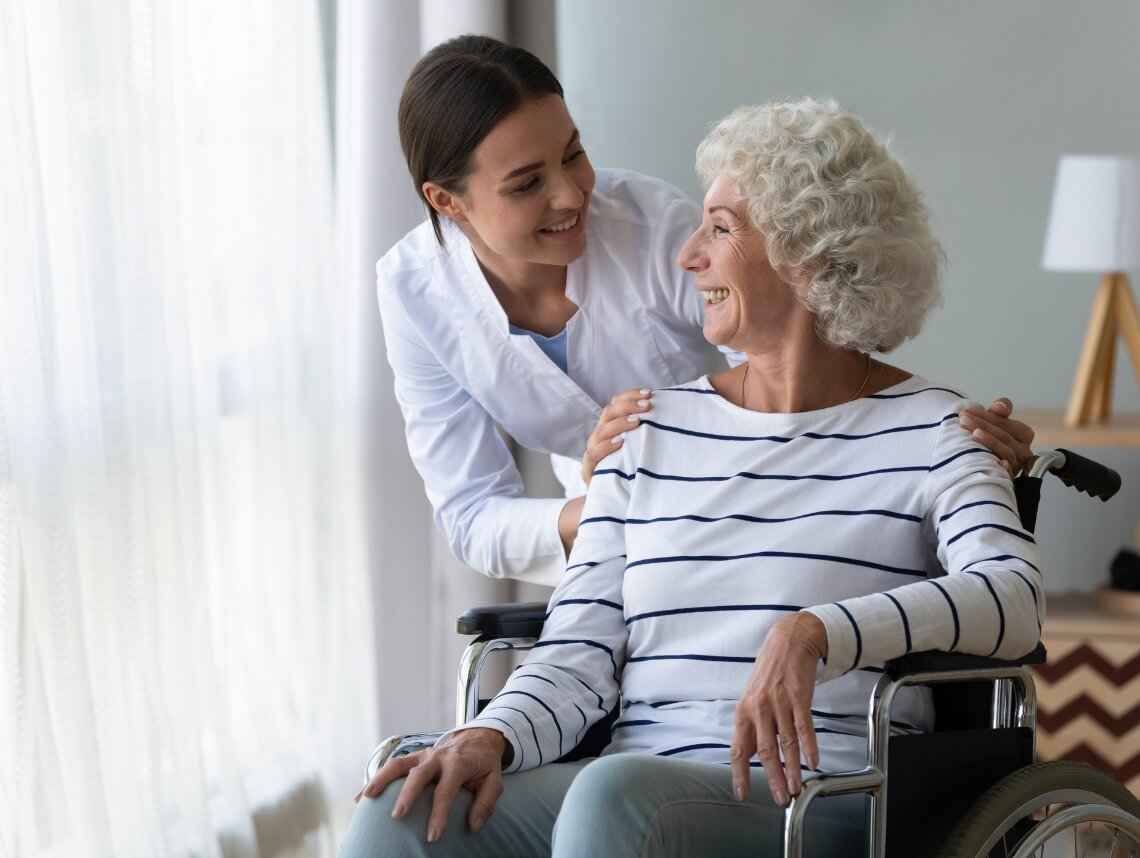 For so many people, becoming a nurse is a major career goal. After getting accepted to and graduating from nursing school, completing preceptorships, passing licensing exams, and landing a job, it's easy to feel like you've reached the top of a mountain.
With so many career paths for nurses, both new and experienced nurses can benefit from setting career goals. If you're looking to take the next step in your nursing career but aren't quite sure where to start, the following guide can help.
Why Are Career Goals Important for Nurses?
Different people can want different things out of a career, so it is possible that no two nurses are going to have the same goals. But setting goals is important for anyone because it can help you more clearly identify what you want out of your career, what you are good at, and where you can start to direct yourself.
For newer nurses, there may be a natural urge to begin setting goals early in your career, especially if you've found yourself in an entry level nursing position. Long-time career nurses may find themselves stuck in a rut and need a change to prevent burnout and increase their job satisfaction.
Before setting a single goal, sit down and do a thorough assessment of your priorities, strengths, and current level of experience. Check out our tips below to explore how you can advance your nursing career. From there, you have a better idea of what goals you may want to set and how to develop a realistic strategy for achieving them.
8 Big Nursing Goals & How to Achieve Them
1. Pursue Nursing Certifications
There are close to 200 certifications that nurses can attain. Certifications can not only help you learn and master old skills, but can also look good on your resume. Certifications can range from specific conditions such as diabetes care to critical care, emergency care, pediatrics, and life support certifications.
How: Research certifications that match your current area of nursing practice/specialty, skills and strengths, or will help you in your career path. Certifications are available through educational institutions or credentialing centers, and many employers offer reimbursement or sponsorship.
2. Advance Your Nursing Degree
Are you a licensed practical nurse (LPN)? Why not explore LPN to RN programs to become a registered nurse which can open doors to practice in many new settings including hospitals, home health, occupational health. Many RNs can seek training to become a nurse administrator, nurse educator or nurse practitioner. Obtaining a more advanced nursing degree, such as bachelor or Master of Nursing is key to reaching these steps.
How: Research advanced nursing programs near you and learn about the application and tuition requirements. Some employers offer financial assistance and tuition reimbursement.
3. Find a Mentor
Sometimes you may not know what the next step in your career is, or you may not know how to get there. The right mentor can help you focus and share key experiences from their career to help you see your path more clearly.
How: A mentor can be a supervisor, an administrator, or even a more experienced nurse that you look up to. While some workplaces have formal mentoring programs, in other situations, mentoring may be more informal and occur on-the-job.
4. Improve Your Communication Skills
Communication is one of the most fundamental skills in nursing. Whether you are a strong communicator or someone who struggles with communication, improving your communication skills will help your career, your teammates, and most importantly, your patients.
How: Seek out books, articles, and blog posts on improving your communications skills, these can be either general or specific to nursing. Many workplaces, organizations, and schools also hold communication workshops and seminars. Take the fundamentals of communication you learn in these settings and apply them to your everyday work.
5. Become a Nurse Manager or Administrator
Many nurses who crave a change of pace in their work can explore the possibility of advancing their career and become a nurse manager. Leadership is not for everyone and requires dedication and a selfless attitude. But many who pursue and achieve a managerial or administrative position find their new position extremely rewarding.
How: Research open positions and the standard job requirements for the role you are interested in. Many positions require an advanced nursing degree, so take the time to explore advanced degrees as well. Nurse managers are in high demand and becoming a nurse manager requires years of bedside experience as you'll be overseeing other nurses. Some facilities may require up to five years of experience.
6. Focus on Your Work-Life Balance
Stress and burnout are all-too-real for so many nurses. If you are overworked and it's affecting your happiness at home, then your work-life balance is out of line. Stress and burnout can affect job performance and job satisfaction. If this sounds remotely familiar to you, a better work-life balance is a worthy goal.
How: Set healthy priorities at home by putting sleep, healthy eating, physical activity, mental and emotional wellness first. Set healthy work boundaries, including your work schedule and job requirements. If this isn't possible, search out a specialty that can offer better work-life balance, such as home health, or find an employer with a more positive work culture.
7. Dedicate Yourself to Patient Advocacy
Being a patient advocate is an important idea in nursing. This is the concept that nurses should be the role in health care that speaks up for the needs of the patient and genuinely helps them achieve wellness goals. Dedicating yourself to patient advocacy every day is a noble goal for any nurse and lies at the heart of the profession.
How: Start by asking yourself with every single patient if you are doing what is best for them as a person and for their health. Many nursing schools, organizations, and workplaces offer workshops and seminars on patient advocacy that can be very beneficial.
8. Choose a Nursing Specialty
Like certifications, there are hundreds of specialty areas that can be enriching career paths for nurses. This can include working in an operating room, emergency room, psychiatric care unit, or nursing care in the home, just to name a few examples. Specializing can offer career advancement and/or job satisfaction by helping you find a niche that suits your strengths, likes, and talents.
How: After you choose a specialty, find out what certifications and experience is required. In some cases, you may be able to learn your specialty through on-the-job training and development.
Contact Care Options for Kids for Home Health Care in Florida
It can be hard to balance time between work, home, and caring for a child. That's why the team of professionals at Care Options for Kids is here to help. We have been enforcing precautionary measures and following the Centers For Disease Control (CDC) guidelines for COVID-19 to ensure the safety and health of our clients and employees.
Our home health care services offer one-on-one support in the comfort of home. We are always looking for loving and competent nurses to provide customized care for families — from a few hours a day to around-the-clock supervision.
Applying for a position with Care Options for Kids is quick and simple. Our online application process is straight forward and effortless and eliminates the need to come into a local office. Our process is virtual and can be completed at your convenience until you are ready to meet with our Director of Nursing. Your application, resumé, license, CPR card and other credentials can all be uploaded easily online. Care Options for Kids provides services in counties throughout the state of Florida. We make it as easy as possible to join our team. Call today at (888) 592-5855.
Subscribe to Updates here